Then MatPat Coaching can be one of the solutions to achieve all the above.
The outcomes of such an initiative will include the following:
Smooth transition for employee
Helping individuals with the life transition of becoming a parent, allowing space and time to plan that change, explore the shifting values and priorities and their relationship with work will reduce stress and increase their productivity.
Improved Employer Brand
Becoming an employer who supports their staff with maternity & paternity coaching can be a game-changing differentiator in the talent war. This will also increase the talent pool for senior roles among women.
Retaining the talent
The organization will reduce the number of women leaving employment after maternity leave and gain loyalty and commitment from the workforce. What choices will women make about their employer if they don't see other women in their workplace successfully blending family and professional lives?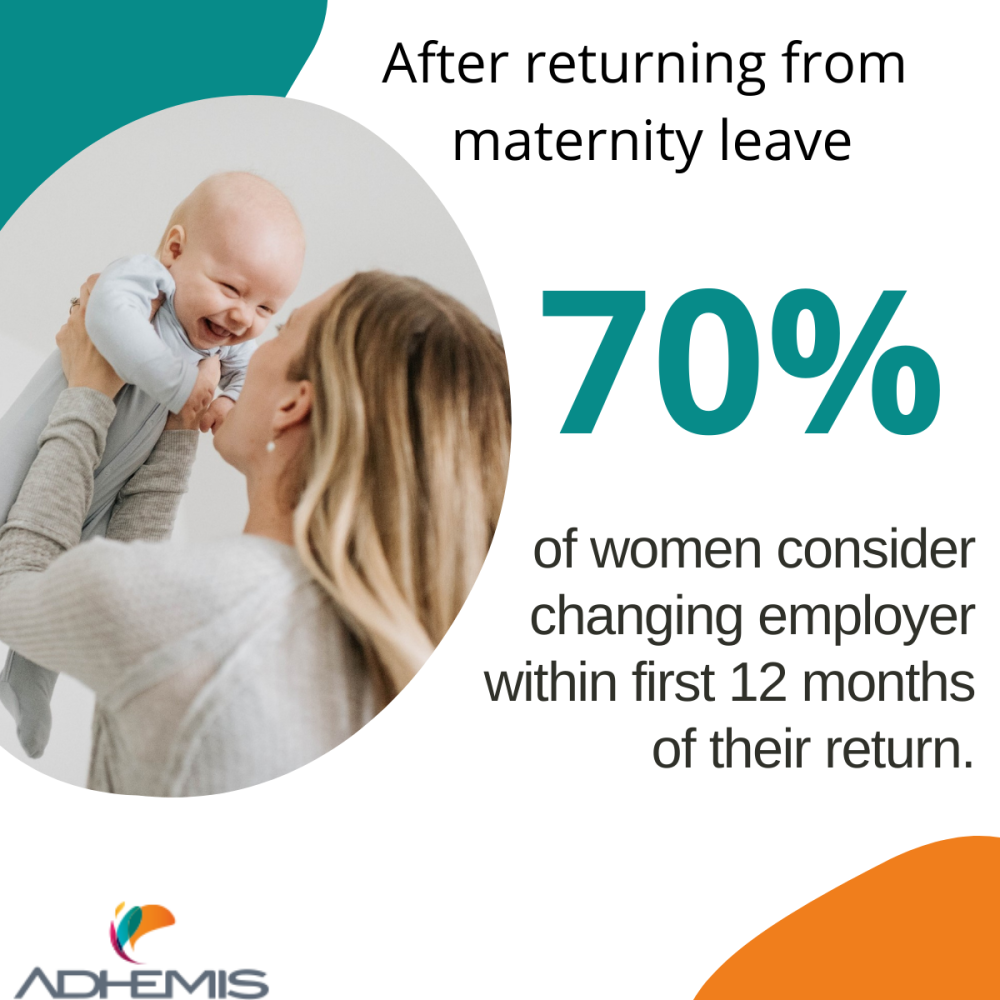 Contributing to design of a meaningful Career Plan
The coaching will support men and women in developing manageable, realistic, and ambitious career plans, mapping out their strengths, and identifying new opportunities for growth.
Author: Ewa Duraj
Adhemis International Talent Development Consultant, Coach and a rookie mum.
Additional Resources :
ILO report on women leaving workplace due to covid and family responsibilities globally
Maternity Returner Blog by Emma Waltham
Leanin Resources - Build and inclusive workplace